Vegetarian Dinner Party promotes meat-free nutrition and a changed way of life. To this end it advocates strict scrutiny of one's own dealings with milk products, eggs, meat and fish, because the most sustainable animal welfare is practiced at the checkout line.
Here you will find articles and notes on my book as well as on vegetarian and vegan nutrition.
The food blog Flowers on my plate
tried out the spinach strudel and posted a wonderful book review.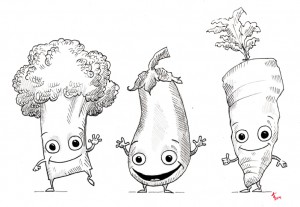 The food blog Becky's Diner tried out several recipes and posted a more crtical review.
Further reviews to be found here:
Umbauen+Renovieren, November 2014