Texts and photos: © Claudia Peppel
Illustrations by Antiochus Omissi
Graphics, pattern and logo design by Jens Ludewig
Website design by Jean Claude Granval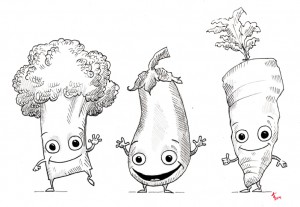 The author and any designated authors hold the copyright for the recipes, texts, photos, and pictures published here. No content from this website may be made available, transmitted or otherwise used for public or commercial purposes in electronic media, printed matter, or any other form of publication, without the express permission of Claudia Peppel, even in an altered or modified form.
Unlawful use of the pictures, texts and graphics used here may infringe both copyright and the right of privacy. Use of any data published on this website, such as mailing addresses, telephone numbers and email addresses, by third parties for the purposes of sending information or material not expressly requested, is not allowed.
The author reserves the right to take legal action against the sender upon any infringements. No liability will be assumed for links to outside websites. The author has no influence on the present or future contents, configuration or authorship of said linked web pages, and hereby explicitly dissociates herself from all such contents. This also applies to links from outside websites.